Read time: 3 minutes.
In today's issue, I'm sharing my experience with something new. At least to me.
To be vague, it's content hub that I think has the potential to take me up a level.
I'm sharing so that it can (hopefully) inspire an idea for your own content system.
❕
This issue will be written with a bit of a different style to my others
One of the more prolific writers on the internet has a website.
I won't say his name for the reason of suspense. To me, the mysteriousness makes it more interesting. Anyway, I had seen this guy's website before.
Nothing special.
As I went about my entrepreneurial tendencies, I started researching different ways to produce and present content. Like creativity and business. In one.
So I came across this application called Ghost.io. It's like WordPress, where you can build and host a website. Specifically, it's quite handy for publishers and digital writers like most of us reading this.
I started messing around and building. Just tinkering.
Next thing you know I have a Pro membership and a premium theme that I'm pathetically attempting to customize. So I guess you could say I can spot a Ghost site from afar (almost).
And you probably thought I forgot about that internet guy. Maybe even you did.
Well, I didn't. The other day I was interacting with him on Twitter, and I came across his website, once again.
Ghost.
My eyes weren't deceiving me. I knew what I saw this time.
The cool thing was, that as soon as I saw it, I figured it out. I figured out what he was doing. And I've never seen him talk about it before, so I thought I had something over on everyone else. Secret knowledge.
This must be something good. I must be onto something, right?
Maybe.
To be completely honest I'm not even 100% positive it actually is a Ghost site. But I'm right there at 95%.
I want to show you what I'm talking about. This is the website theme that got me going. It's what made me seal the deal on the whole Ghost thing.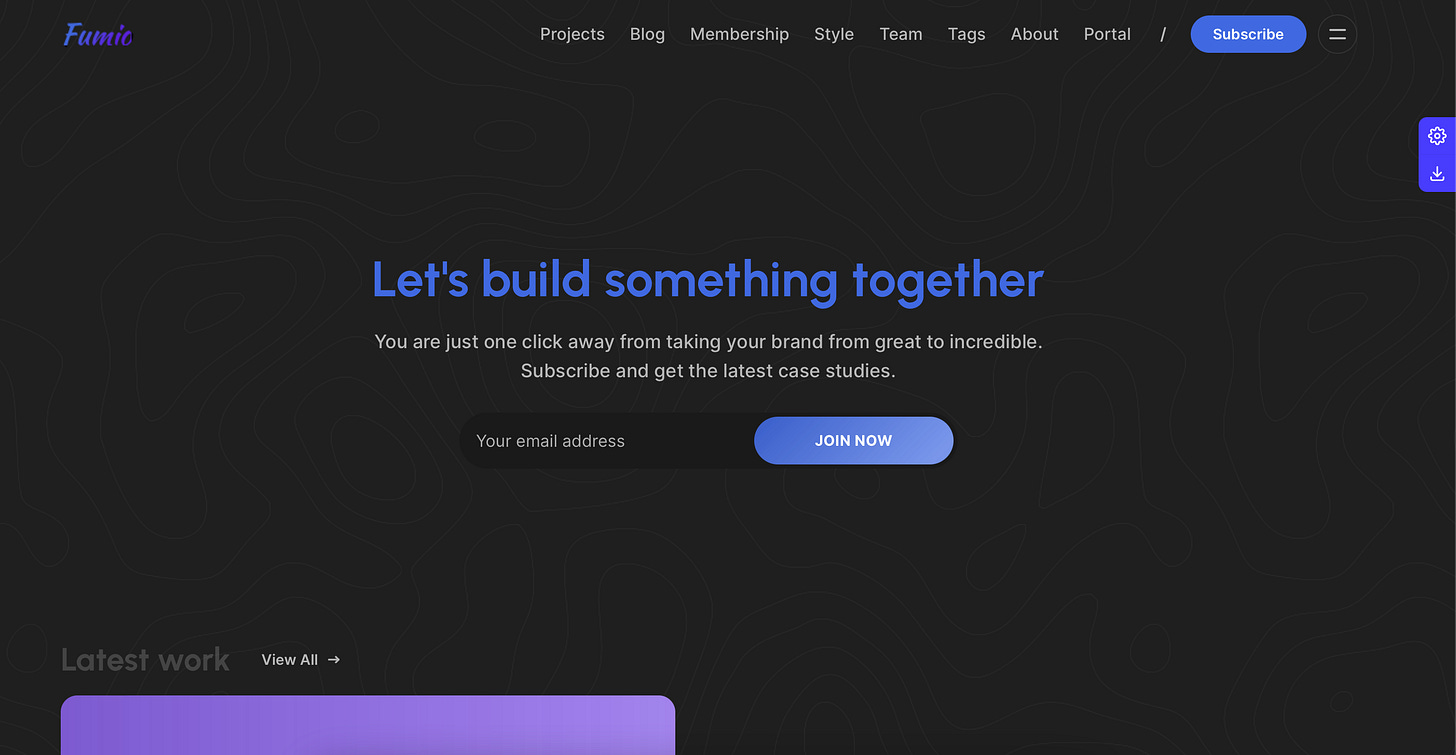 The following images are from the theme demo. I'll leave a link to it so you can go explore. I had a lot of fun admiring it and I think you can get some really cool ideas on how to monetize yourself as a digital publisher.
I was particularly grabbed by this section: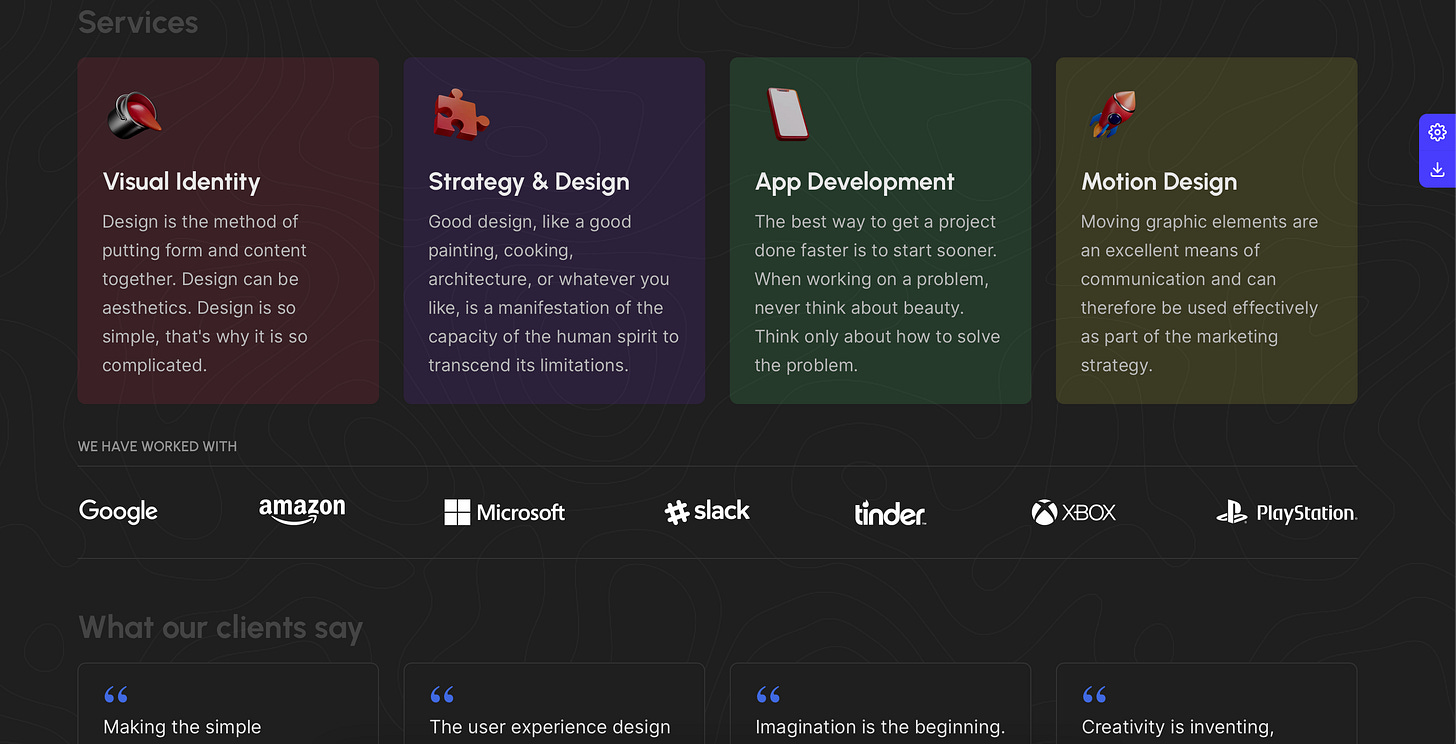 I'm sure you see why.
It's a perfect way to get freelance orders and promote the content I create as well. There are a ton of integrations at your disposal with Ghost so I'm really excited to see what I can do with it.
And this actually impacts you guys.
I think I'm going to be moving the newsletter from Substack over to Ghost. It'll allow me to make really beautiful content for this newsletter. That's good for everyone.
To give you a sneak peek at those capabilities, check this out.
Those are the different styling options for each post. Pretty cool. I particularly enjoy the image options where you can go full screen and add an eye-catching CTA.
Anyway, that's all I really have to say for this issue and I hope you guys like the style of this post. It's more of just my inner monologue, in an attempt to teach and inspire you.
Rather than trying to craft a perfectly informative post, like the ones I try to write for you most weeks. I think both content styles are important to this newsletter.
Let me know how you liked it! Maybe even give this a share!
P.S.: This is the 10th issue of The Profiting Publisher! Thanks for being here!
---
See you again next week!
Whenever you're ready, there are 2 ways I can help you:
Learn how to make money with Medium here.
Order copywriting services from me here.
The Profiting Publisher
(It's not just an email, it's potential opportunity).